This was a surprising pain in the ass. I checked the menus for a remove option but didn't see one. Googled for an answer but they were all old versions of Grooveshark (it's April 27, 2013, and yes, eventually this post, too, will give old info). So, after a few minutes of swearing at my computer I stumbled across the solution.
1) Filter out the song you want to remove.
This may not be necessary, depending on how large your playlist is, but I did it, so I'm putting it down.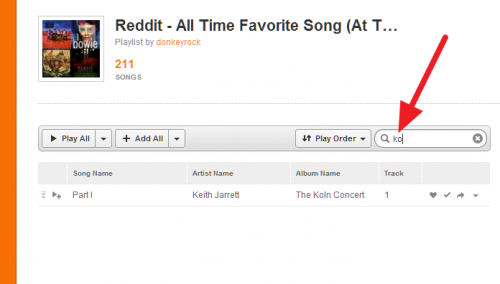 2) Click on the the dotted area on the left hand side of the track (when you hover your mouse over it it turns into a four-arrow anchor and the hover text says "Drag to Add or Share").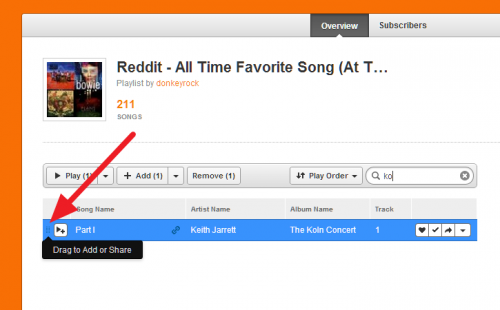 3) Now can I please remove a song from my playlist, Grooveshark? Oh thank christ…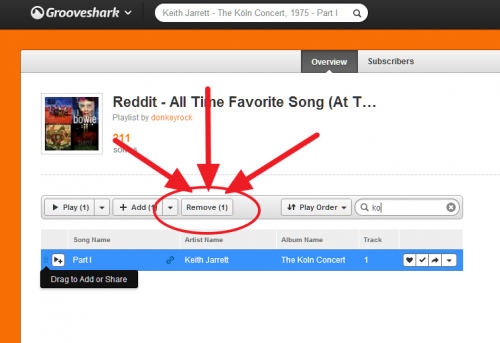 Click "Remove" and the track is gone! Notice in the first screenshot that the remove button doesn't show up automatically, it only shows up when you highlight a song, and if you don't look up to see the top menu after highlighting a track, you're fucked. Shitty work, Grooveshark. I like your service, but this is bullshit.