Advice Goddess Blog
via Muslim Prayers Block The Streets Of New York.
There are whole neighborhoods in Europe wherein life stops when Muslims pray. If you happen to live in a building that is blocked by the public prayer, you wait until the Muslims finish their prayers prior to entering/leaving your building.

Draw a Muhammad days are nice but unless the populace rises up and pushes out this ideology from its midst, I guarantee that in fifty years Western democracies will be extinct concepts (not unlike the litany of other civilizations that are no longer with us). This is not hyperbole. It is cold facts.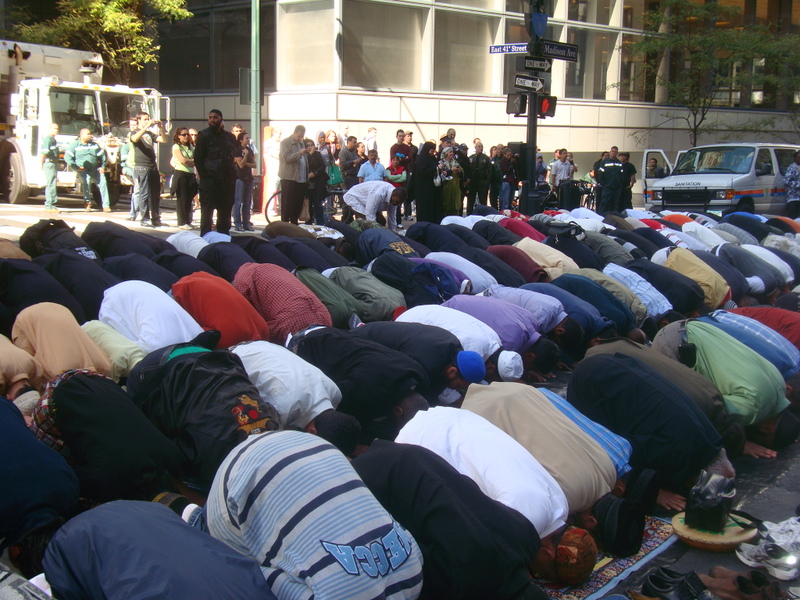 Muslims blocking the streets for prayers at the corner of East 42nd St. and Madison Ave. in New York City, NY, USA